Chickpeas, Spiniach, & Cauliflower Couscous
Codeforsomething.com
http://www.codeforsomething.com/2012/02/recipe-chickpeas-spinach-cauliflower-couscous/
This was excellent. The flavors were full and intriguing. I didn't have the called for spice garam masala so I just substituted with curry and allspice.
Roasted Eggplant and Tomato Couscous Salad
ohmypancake.blogspot.com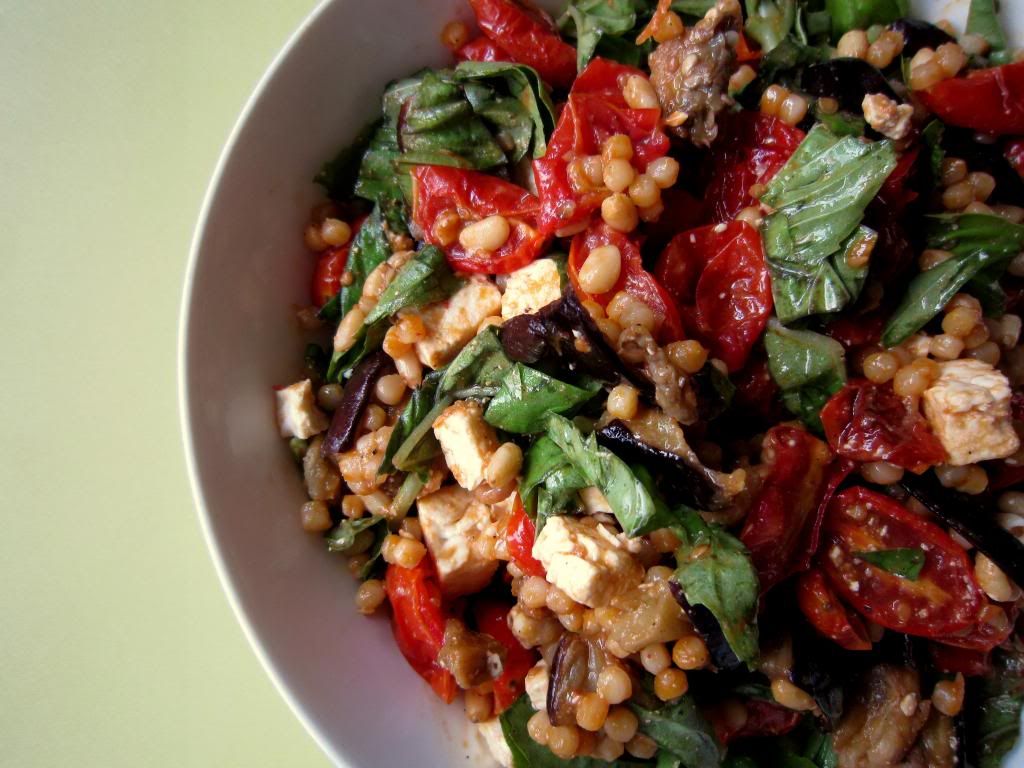 http://ohmypancake.blogspot.com/2013/02/recipe-repost-roasted-eggplant-tomato.html
The only thing I would do differently is to cool the couscous before mixing in the warm veggies. Kinda have a mixed bowl of temperatures.